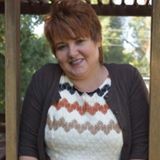 Christy Dodd, Executive Director
Christy has her MPH and has worked in the nonprofit world for 25+ years. Christy has held both leadership and volunteer positions in national, state and local nonprofits. She brings with her 18 years of experience in strategic planning, coalition and partnership building, grant writing, program management, team building, finance, volunteer management, and policy development. She has worked with diverse populations dealing with domestic violence, child abuse, mental health issues, low income students, and job preparation of felons moving back into the work force. Email: Executive.director@oralhealthcolorado.org.
Francoise Mbabazi, Outreach Director
Francoise has worked extensively in the non-profit sector. She has been an organizer and held leadership development positions at several of Colorado's policy-focused organizations including serving as Health Justice Program Director for the Colorado Progressive Coalition. Francoise has collaborated with many coalitions including the Colorado Immigrant Rights Coalition, the Colorado Multi-Ethnic Cultural Consortium, the Northeast Denver Children's Collaborative, the Coalition for Minority Youth Equality, and Health Care for America Now. Email: Francoise@oralhealthcolorado.org.